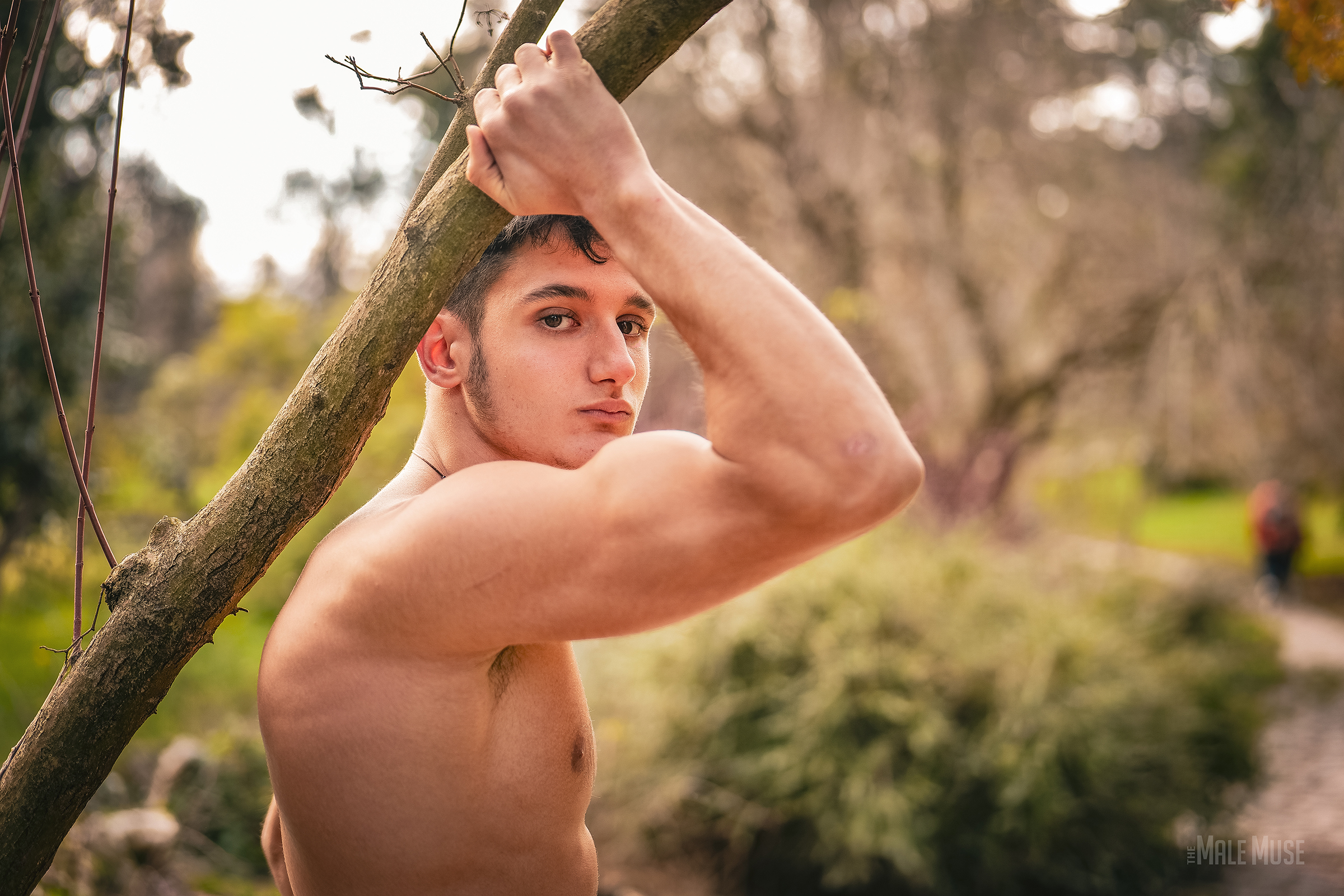 Sexy Muscle Twink Pablo Poses in a Madrid Park
I'm way behind on updating the site as I've been swamped the first couple months of 2023 setting up the new Male Muse Online Store as well a developing my own membership site to preview my full nude galleries. I want to eventually move away from JustForFans, and develop a more user friendly environment, but more on that later.
For now let me introduce you to Pablo, a sexy muscle twink. This 19 year old model and I met and collaborated in Madrid just after the New Year. We ventured out to one of the many beautiful parks in Madrid and Pablo was brave enough to brave the winter chill and show off his amazing body for my camera. Even though he had just started modeling a few months before we met, Pablo is a total natural on camera with a super sweet personality and playful energy. We didn't do any nudes during our shoot, but you can check out his galleries at my JustForFans account at the link below!